Commissioning Week Festivities May 19th – 26th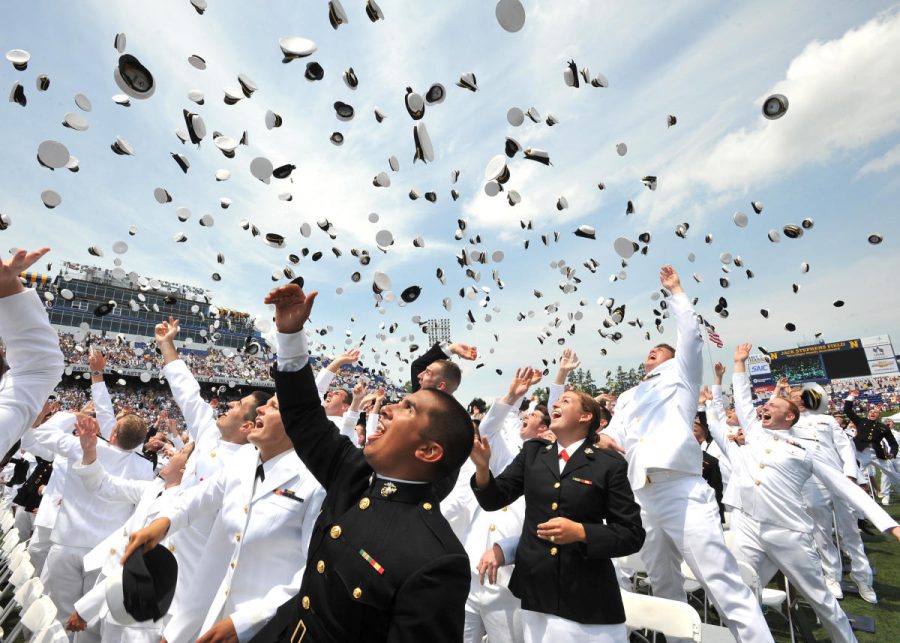 26 April 2023
***Congrats UNSA Class of 2023***
Whether you are attending the formal Commissioning Ceremony or coming to Downtown Annapolis for the excitement of the Blue Angels, here is valuable information on traffic and parking. We strongly suggest visitors do not try to park anywhere near the water or City Dock, the best parking is along West Street in one of our Seven (7) Garages.
May 23 | 11 am – 1 pm | Blue Angels Practice and 2 PM Flight Rehearsal
May 24 | 11 am – 1 pm | Blue Angels – Circle and Arrival and 2 pm | Official Blue Angels Flight Demonstration 
City/Private Garage Parking
Parking is also available at local Annapolis garages, with transport to the Downtown via the Free Magenta Shuttle. Park at any of the garages in the West Street corridor and utilize the Magenta Bus/Shuttles. The free shuttle will get you from the garages along West Street to City Dock. Click here for the shuttle map, and click here for a live tracker of the shuttle's route and location.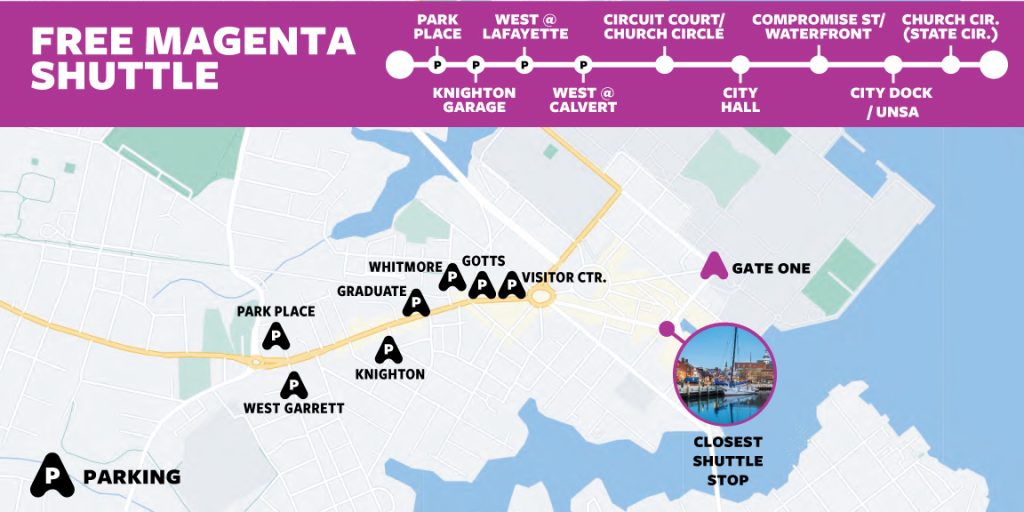 The best bet is to aim for the parking locations marked in 'Black with a white P.' Park Place, Knighton Garage, The Graduate Hotel, Whitmore, and Gotts all either have direct shuttle stops or stop within 2 min walking distance. All shuttle pick-ups and garage stops take place along West St., Church Cir., Duke of Gloucester St., and Main St. The closest shuttle stop for UNSA would be City Dock.
Reserve parking is available at Gotts Garage on May 23-24th, to reserve parking visit Annapolisparking.com
Annapolis Go: Don't worry about parking at all!
ANNAPOLIS GO: Annapolis GO provides more than 1,000 on-demand shared rides per month for just $2 per trip. To meet increased demand, Annapolis GO recently introduced expanded hours and service areas:
Monday-Thursday | 3pm-9pm
Friday | 3pm-11pm
Saturday | 12pm-11pm
Sunday | 11am-7pm
Annapolis GO is the city's on-demand, shared-ride service. Use the Annapolis GO app for ride-sharing services to get to or from any destination, including Park Place, Knighton, and Gotts to locations throughout Downtown and Eastport.
Create an account: Download the Annapolis GO app from the App Store or Google Play Store and follow the simple signup steps.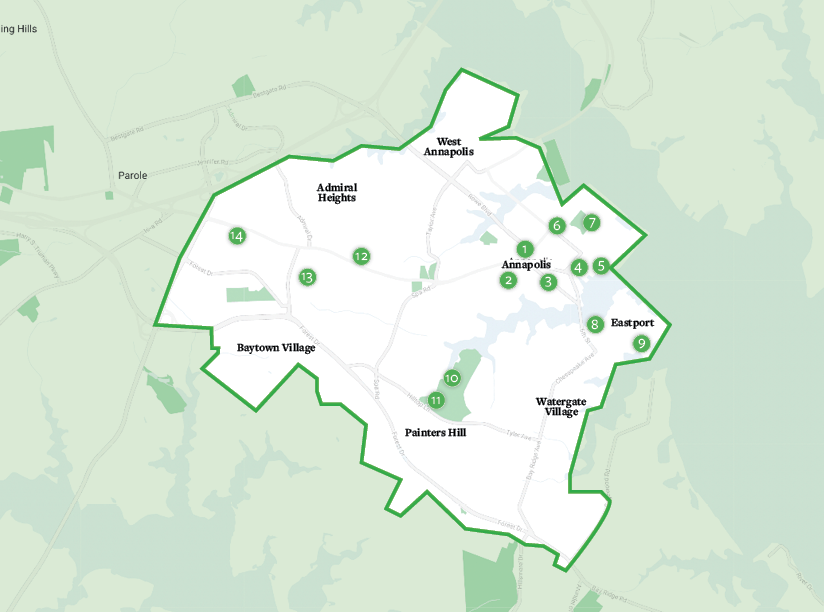 Graduate Family Stadium Parking May 19th
Graduating Families are encouraged to park at the Navy-Marine Corps Memorial Stadium and take the free shuttle bus from the Navy Stadium to Downtown. Shuttles run continuously from the Stadium to the UNSA campus downtown. Stadium GPS Address: 230 Farragut Road, Annapolis, MD 21401 – Gate 1.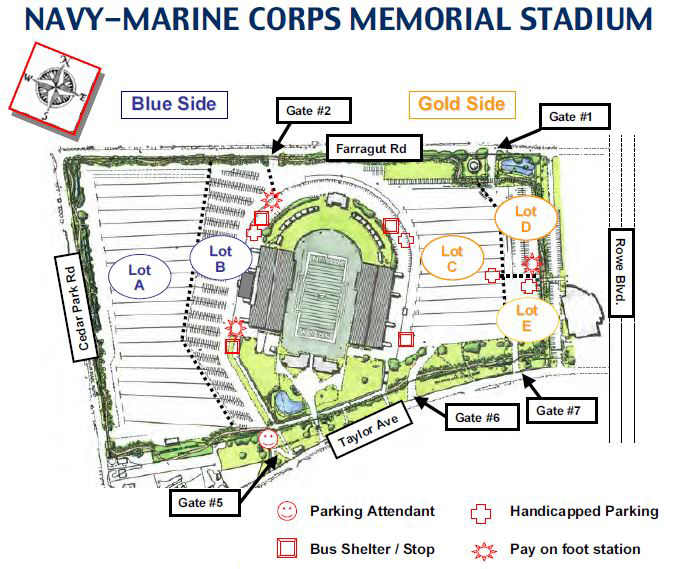 Directions to Navy-Marine Corps Memorial Stadium Parking: Take Route 50 to Annapolis/Rowe Blvd (exit 24). Follow signs along Rowe Blvd. to the Navy-Marine Corps Memorial Stadium.