Annapolis Go Service Area Expansion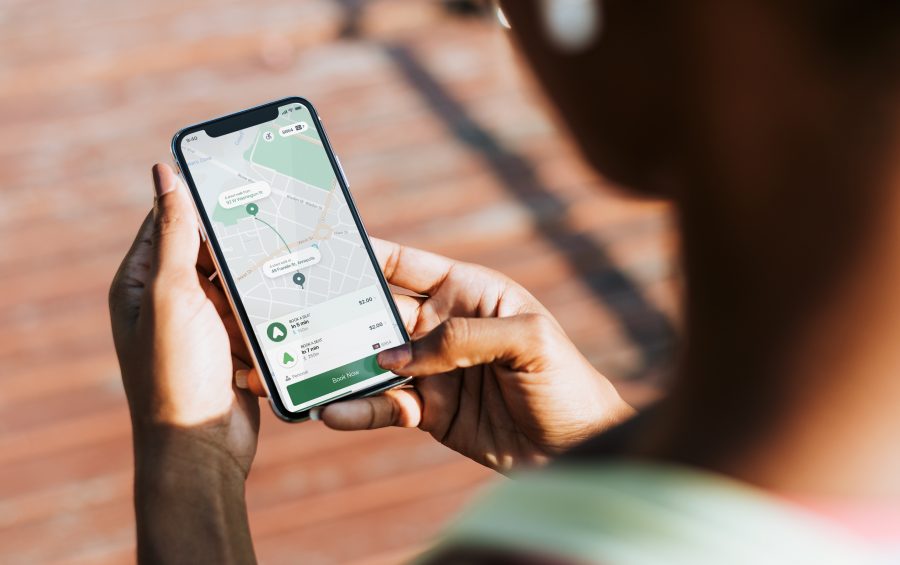 13 February 2023
We are thrilled to announce the expansion of Annapolis GO service area beginning March 1st.
The service will expand to cover the southwest portion of the city (green zone), providing an innovative transportation solution to an additional 13,000± residents. We are excited that members of three housing developments as well as the Bayforest Senior Apartments will now have access to the Annapolis GO service.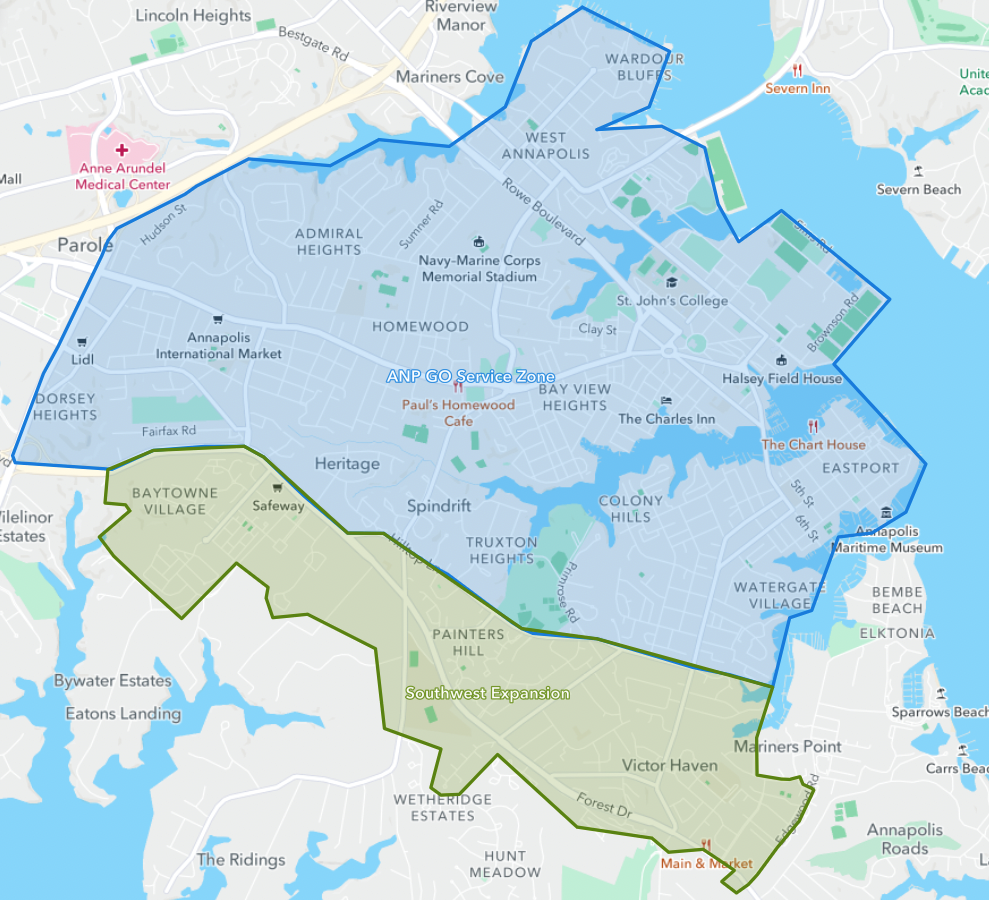 Our aim is to provide safe, reliable, and affordable transportation options to everyone in and around Annapolis. The expansion of Annapolis GO reflects our commitment to meeting the transportation needs and demands of the community. We are confident that the new service will be a success and we look forward to having you on board soon. To download the app visit accessannapolis.com/annapolis-go/

Annapolis Go Pricing: $2 per ride. Add additional passengers for just $1.
First two rides are free! Use promo code: GO4FREE
Service hours:
Monday-Thursday: 3pm-9pm
Friday: 3pm-11pm
Saturday: 12pm-11pm
Sunday: 11am-7pm
Looking to become a driver with Annapolis Go? Visit the operator's career page here.