Construction for Hillman Garage is a GO!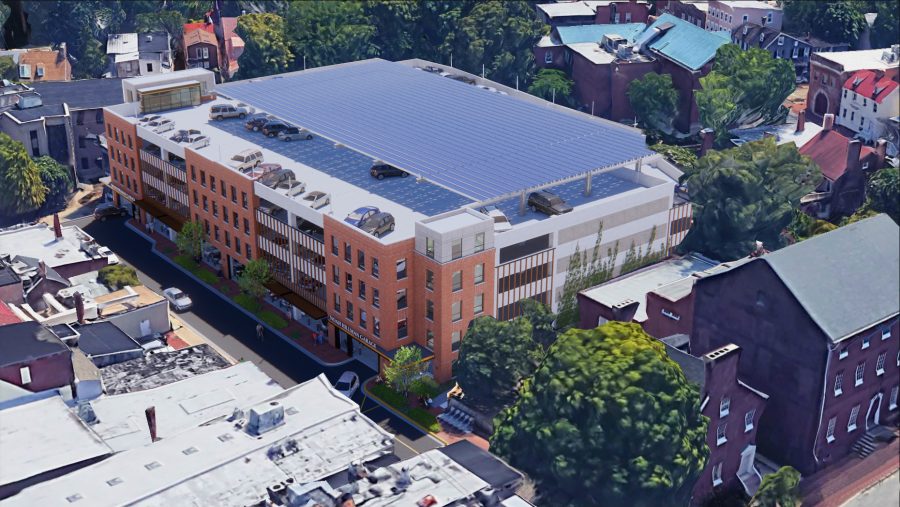 10 May 2022
We've done the studies, completed the design, and prepped the alternative transit plans. May 2nd, 2022 marked the first day in our exciting process to build a better Hillman Garage. Fitting within the current footprint the base design for the garage includes multiple benefits to the City and the community. Parking is not an end in and of itself; but we want to make sure when you need to park here it's convenient, safe, and effortless. Key improvements are to include:
Modern Stormwater Management Systems
New Oil/Grease Water-Separator
No additional or significant flow increases to the existing sanitary system
New landscaping and tree pits along Gorman St. and Behind City Hall
Improved Circulation Pathways
Improved turning radius at all entry and exits
Sidewalks widened to meet ADA standards (5-feet wide)
Pedestrian pathways around the entire garage
Two ADA Accessible Elevators
Two-way traffic flow drive aisle
Other Features
GLIDEParcs system gateless parking (ticketless pay stations/mobile app parking)
588 Parking Spaces (includes 10 electric vehicle-charging stations)
Solar Panel Shade Structure
Bike Racks
LED Lighting throughout
Restrooms for Garage Users (unlocked via parking app)
Maintaining Historical Height Limits
Remember Downtown is open for business. Even while we take the time to give Downtown Annapolis the parking garage it deserves, we still have over 3000+ parking spaces available throughout Downtown, Eastport, and at the Navy Stadium. All with shuttle services provided by either Annapolis Go (ride-sharing app), the Magenta Shuttle Bus, or the Electric Tram.
We look forward to the future and learning new ways to commute to, traverse through, and enjoy Downtown.