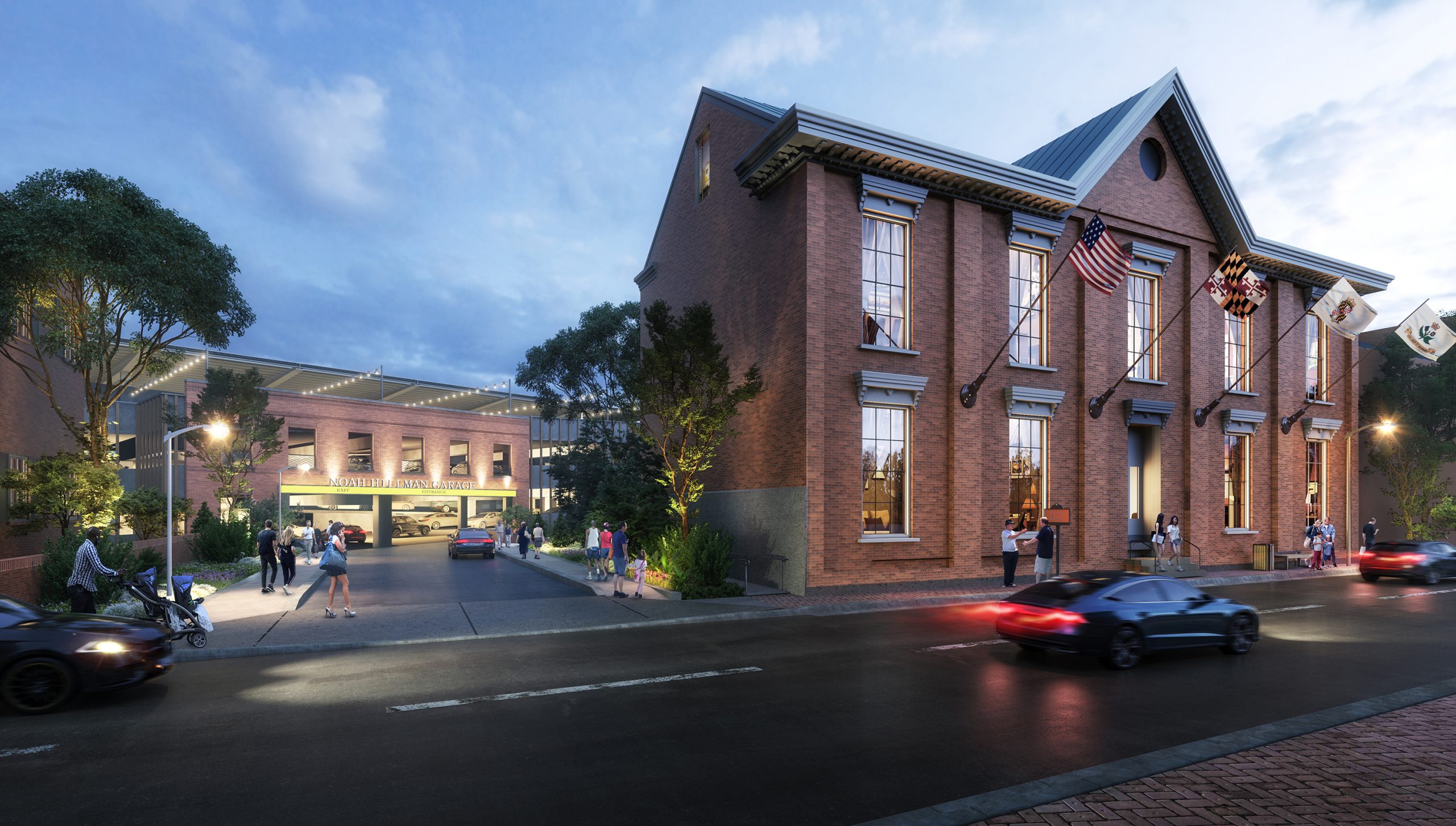 About Us
The Noah Hillman garage was opened as a public municipal garage in 1972. Typically, a concrete cast structure like the Hillman Garage lasts about 40 years. In 2017, when the garage was 45 years old, engineers determined it to be at the end of its service life. A complete replacement was recommended.
Starting in May of 2019, a group of 100 stakeholders were convened to determine a resilience strategy for Annapolis. The City Dock Action Committee (CDAC) determined that the Hillman garage concession, through a Public-Private Partnership, could be leveraged to offset some of the costs for the reimagining of downtown's City Dock.
CDAC requested proposals (RFPs) from a consortium of design, construction, and mobility companies. When the winning bid was selected, Annapolis Mobility and Resilience Partnership (AMRP) was tasked with not only rebuilding the Hillman Garage, but in coming up with a mobility plan to help residents and businesses navigate parking and transit during the 14- to 16- month rebuild.
It won't be without some changes from our normal routines, but when the garage is complete, it will be an outstanding addition to downtown with more parking, better stormwater controls, easier payments and working elevators!
Contact us with any questions or comments.
Once you know where to park or where to ride, please also check out Visit Annapolis for more info on events and attractions.